Collaborations
Image: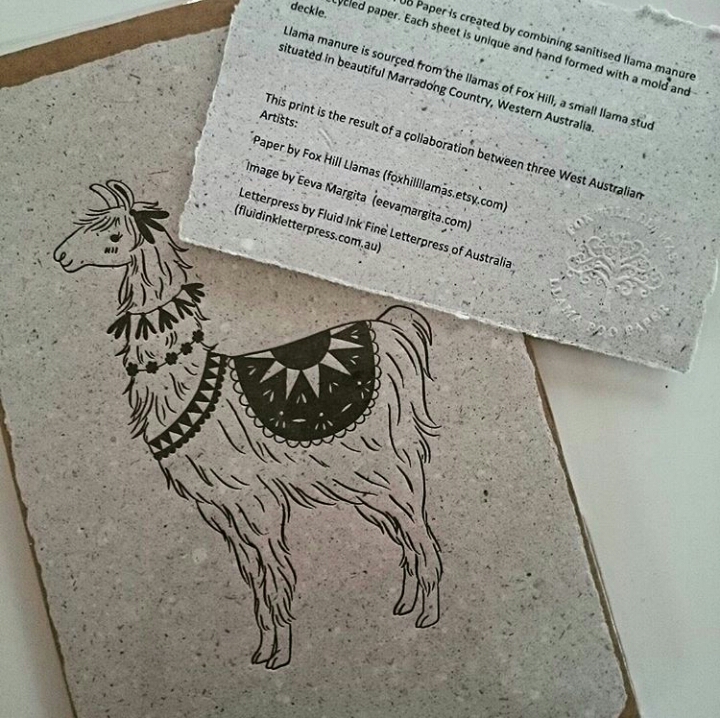 Collaborations are lots of fun!
This print is a collaboration between two West Australian artists and Fox Hill Llamas.
The llama image was created by Eeva Margita and the print was letterpressed by Fluid Ink Fine Letterpress of Australia onto handmade recycled paper with llama poo.
There are four variations of this llama print available.
Eeva Margita - http://www.eevamargita.com/
Fluid Ink Fine Letterpress of Australia - http://www.fluidinkletterpress.com.au/